_______________________________________________________________________________________________________________________________________
Labor News Up To The Minute
by Samuel Morris Godwin Morris Laurenzi Bloomfield
50 N. Front St., Memphis TN 38103
901 528 1702 901-528-1702 
established yesterday – subscriptions good until tomorrow – published as news breaks
———————————————————————————————————————
N.J. Houlihan's Sued For Tip Pooling, Overtime Pay Violations
The lawsuit may affect over 1,400 restaurant employees, authorities say. Is the tip pool being run legally at your workplace?
By ERIC.KIEFER (Patch Staff) October 6, 2015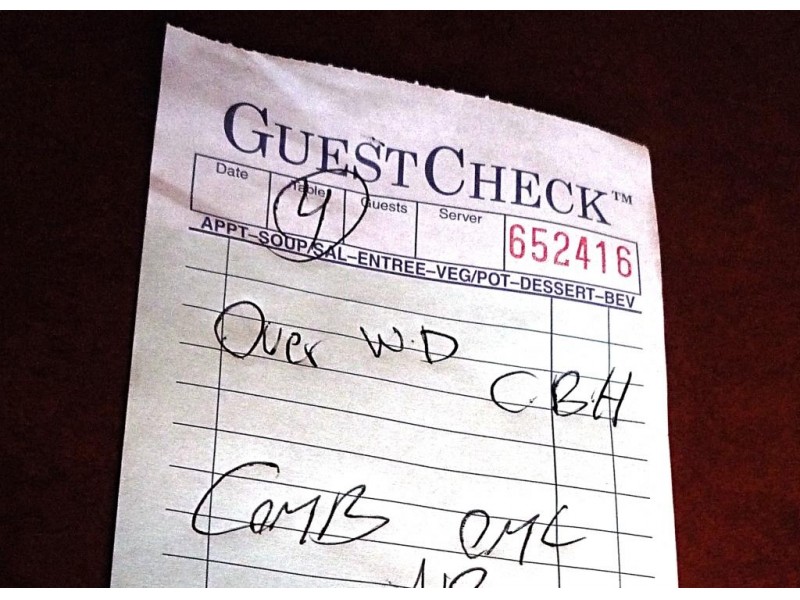 If you're a restaurant worker who gets tips, they're your property, not your employer's.
That's what the U.S. Department of Labor (DOL) had to say in a recent lawsuit against a Saddle Brook-based company that operates 17 Houlihan's restaurants in New Jersey and New York.
Citing "pervasive skimming from employees' tips and wages," the DOL launched the lawsuit against A.C.E. Restaurant Group Inc., A.C.E. Restaurant Group of New York LLC and Arnold Runestad for alleged violations of the minimum wage, overtime and record-keeping requirements of the Fair Labor Standards Act.
According to a DOL statement, the lawsuit could recover millions in back wages, tips and liquidated damages on behalf of approximately 1,430 current and former Houlihan's employees.
The cited New Jersey restaurants are located in Bayonne, Brick, Bridgewater, Cherry Hill, Eatontown, Fairfield, Hasbrouck Heights, Holmdel, Lawrenceville, Metuchen, New Brunswick, Paramus, Ramsey, Secaucus and Weehawken.
The cited New York locations are in Farmingdale and Westbury.
An investigation by the department's Wage and Hour Division found that the defendants allegedly engaged in a number of practices that violated the FLSA such as:
Requiring servers and bartenders to contribute a percentage of tips to a tip pool, but using the tips to pay employees for tasks, such as custodial and kitchen work. (The lawsuit also claims that Houlihan's regularly retained a portion of employee tips.)

Denying overtime pay to employees who worked at more than one restaurant, even when their combined hours totaled more than 40 hours in one workweek.

Having employees work off-the-clock, earning tips for their labor.

Routinely deducting money from employees' paychecks for meals consumed during breaks, while also requiring payment, at times, for the meals. The deductions were greater than the defendants' cost for providing the meals, and often resulted in some employees receiving less than minimum wage.
"Restaurant workers are among those in our economy who are most vulnerable to wage violations, and we are committed to pursuing remedies vigorously on their behalf whenever necessary," said Regional Solicitor of Labor Jeffrey Rogoff.
In a statement accompanying the lawsuit announcement, the DOL explained proper "tip pooling" procedures:
"Tips are the property of the employee, and the employer is prohibited from using an employee's tips for any reason other than as a credit against its minimum wage obligation to the employee (tip credit) or in furtherance of a valid tip pool among employees who customarily and regularly receive tips. A valid tip pool may not include employees who do not customarily and regularly receive tips (for example, dishwashers, cooks, chefs and janitors), and an employee cannot be required to turn over his tips to the employer."
Workers and employers can get more information about federal wage laws administered by the Wage and Hour Division by calling the agency's toll-free helpline at 866-4US-WAGE (487-9243). Workers can file complaints confidentially.
More information is available online.
—————————————————————————————————————————————————————————————————————-
—–all the labor news that's not fit to print anywhere else—-
To sign up contact [email protected]
50 N. Front St., Memphis TN 38103
901 528 1702 901-528-1702